Garage Door Opener Repair in Chicago
Need a garage door opener repair Chicago? Is your garage door opener noisy or not working at all? Garage door opener have many parts. After many years one or more may fail, causing the garage door opener to stop working properly.
Keep it simple Call 773 869 2299
The most common repairs include adjusting the photo eyes, replacing worn gears, faulty remotes, or repairing the sprockets within the motor.
Noisy Garage Door Opener Repair
If your garage door has been faulty or making loud, squeaking noises, it may be time to replace it. Like a garage door spring repair, garage door openers have also have a lifespan. This lifespan varies depending on the brand, HP, daily use, and maintenance.
Most of us use our garage door openers at least twice a day. If they are noisy is likely a gear and sprocket and the cost to replace it by a pro is high. The range for a garage door opener lifespan is about 10 years. After this, it can become more costly to repair the parts then it will be just to replace it all together.
Call for Help
Anytime your garage door opener stops working, call a local garage door repair Chicago expert! They can repair or replace any brand of garage door opener on the spot.
Call 773 869 2299
Other repairs may include replacing the garage door opener's motor, remotes, key pads, safety sensors, broken chain, circuit boards, limit switches, trolleys, drive trains, drive belts and more. For the garage door repair Chicago Northside check this page instead.
Expert technicians can repair all these and more, you can call our Chicago garage door opener repair company anytime!
Call 773 869 2299
Top Brands in Chicago
If you live in Chicago or anywhere in the midwest, your house has a high quality brand of garage door openers, such as Liftmaster, Genie, Chamberlain, Craftsman, Sears, Raynor, and more. Only use the best for the safety and security.
Your home is the number one concern. When an automatic garage door opener stops working, it can allow the door to be opened manually, allowing anyone into your garage and possibly your home.
Garage door opener repair & safety tips
It is important to always test the safety reversing mechanism to ensure your opener is safety compliant. Failure to do so may put you and those nearby in danger. Expert technicians can check this for you, or teach you how to do it yourself for future reference.

Whatever your garage door opener needs, Chicago garage door opener repair services are available to help. Find the Best garage door opener in Chicago here. They are completely mobile and can repair or replace any part and opener on the spot.
If you know your garage door opener is old, a new opener will save you time, money and big headaches. Ten to twelve years is a good life spam for any garage door opener. Older opener repairs can be too expensive. In that case, a new opener might be a better choice. Replacer your old door with a new garage door in Chicago for reliability.
Types of garage door openers and brands
There are three major types and the same number of top brands.
Types: Belt drive, Chain Drive, and Jack Shaft
Belt Drive Garage Door Opener
Belt Drive: This type of opener is the quietest, Reliable and features a life time warranty on the bet on the actual motor inside the opener. Garages attached to the home are the ones that benefit from this type. They feature a quieter operation that the counterpart chain.
Chain Drive Openers
Chain Drive: Next on the list is the chain drive operator. This is probably the mostly used opener in the United States. It is strong, reliable, and good for the price.
Jack Shaft
Jack Shaft– newer concept type. This is great to save ceiling space in your garage. This opener does not use a chain or a drive. This is mounted on the side of the spring system.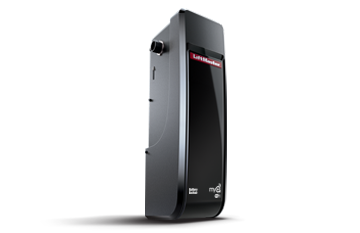 Brands: Liftmaster, Chamberlain, Genie and Craftsman
Why does your garage door opener fail
These Garage door openers fail due to many reasons. One of the main reasons is the misalignment of the garage door or track where the safety sensors are mounted.
You can fix this garage door opener problems by adjusting the tracks so they are firmly against the garage frame. This way when the door comes down, the eyes stay in good range.
Opener Repair Companies in Chicago
In Chicago, companies that provide garage door openers also offer repair and maintenance services to customers. They have trained and experienced technicians who can identify the exact problem with the system and replace the part with certified spare parts.
Some of the best garage door repair companies include
Victor Garage Door
Robert's Garage Door
Precision
A-Windy City, Crystal..
Getting a door opener repaired is often less expensive than getting an entirely new garage door opener. And after the repair, the opener is as good as new.
Call 773 869 2299
How to test your garage door opener
One way of checking whether the door opener needs repair or maintenance is to open the door halfway by hand and then letting it go. The door should stay in the same position if it is in a good condition. This means the opener might be the one that needs repair.
Pull the red string on your opener to disconnect from your door. Once the door and opener are disconnected, run the opener. If the trolley and chain do not move, you need a opener repair.
But say if your opener travels and stops where it should, your opener is good condition and the garage door is what causing the issues.
It is estimated that a garage door openers springs have to be replaced once in every 5-7 years. Frequent servicing of garage door openers prevent problems and may also increase the life span of the opener.
Leave it to the Repair Pros
Even though some repairs may be done by the customer himself using a manual, it is better to take the help and advice of a qualified technician to repair the opener.
A qualified technician would not only fix the present problem but also ensure that the opener is properly serviced to avoid other problems. Besides, garage door openers have many safety features that have to be adhered to and these may be too complicated for a laymans understanding.
There are some websites on the internet which provide advice on repairing garage doors and garage door openers. Tommy Mello is one of the best garage door opener repair experts online.
They provide information about the general maintenance and for some troubleshooting. There are also many books available in the market, which give information for self-repairing garage door openers.
Conclusion
An expert Chicago garage door opener repair is your best approach when facing this type of problem. Have them fix it for you so you can enjoy doing the this you enjoy doing.